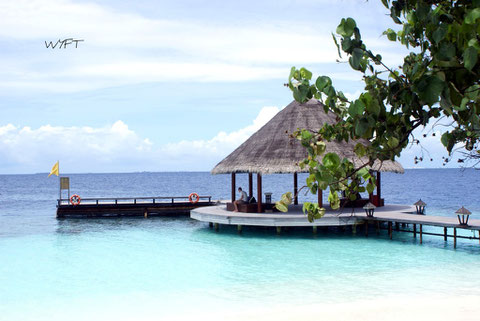 As they say, a picture is worth a thousand words. I love capturing the moment as well as sharing them. Hence every Friday I will showcase the Picture of the Week. Have a great weekend folks!
We celebrated our honeymoon in Maldives, which to me is the perfect place.
Long stretch of the most beautiful white sandy beach, crystal clear aquamarine and deep blue waters, coconut trees, tranquility and more are all yours.
Where did you celebrate your honeymoon or where is your ideal honeymoon destination(s)? Pray tell.
---