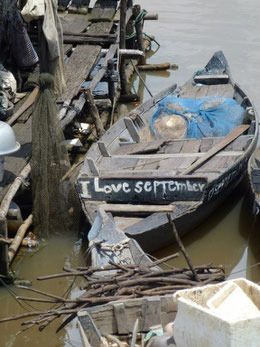 Hello September! Two third of 2012 has passed us by. Has time caught us by surprise? I sure hope not.
In recent years, September has become a very significant month for me and when I saw this beautiful image, I was inspired to write a post on why I love September.
Here are my six reasons:
It is the anniversary of my second brain bypass operation and this month I am celebrating my fifth year. I am so grateful that I no longer lived in fear as a walking time-bomb. 
My most severe stroke happened in September 2007. I have always been fearful of having a stroke. However, having gone through multiple strokes, I learn that I can surmount the challenges through the grace of God and the love and support from family and friends. Knowing that I have the survivor personality gives me great confidence that I will always bounce back no matter what.
I first became a trailing spouse on September 5, 2008. Leaving a familiar territory was highly anxiety-provoking! Yet, what a journey this has been and I have learned so much about myself and life through this stint. I can definitely say that this is a dream come true. To have the wonderful opportunity to sit back and recuperate, travel, pursue my interests and build a strong foundation for our marriage is a precious gift.
In the next week or so we intend to share a major announcement and September will become even more special. Please stay tuned!
Winifred & You was launched in September last year! I am amazed that almost a year has gone by. I still remember vividly the anxiety and pressures that I experienced as I struggled to create the website and its content. What almost killed me was the uncertainty of how it will be received! The best decision I made was to go ahead despite all the apprehension.
Now, I want to thank you for giving me the chance to share my knowledge, skills and passion through this space. Your support means so much and it is the driving force that keeps me going. I will continue to write as long as they are readers.
Lastly, with the arrival of September I know that December (yet another favourite month) is just over three months away. Indeed, time and tide wait for no man so let's cherish the moment and live without regrets. 
What's your favourite month if you have one? I love to hear your story!
Become a fan of Winifred & You on Facebook.
Follow @WinifredLing on Twitter