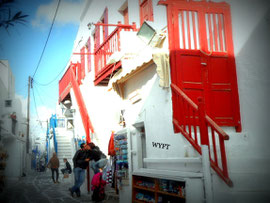 Do you remember the time when we fell in love
Do you remember the time when we first met 
(Michael Jackson's song: Do you remember the time)
It turns out that Michael Jackson was on to something important in strengthening a relationship. Remembering or reminiscing how you've started as a couple is important.
Thus, today's bite-size tip is to remember your love story from time to time.
My husband and I celebrated our fifth wedding anniversary recently. As a sentimentalist, it comes to me naturally to remember how we've started and celebrate how far we've come as a couple. It never fails to bring  smiles to my face when I think about the first time we met. What a journey it has been and we have gone through so much from being strangers to lovers and now parents to a sweet baby.
From the practice of reminiscing, I observe the following:
1. It activates the fondness and admiration system, which is important in bringing a couple closer together. In our busy lives, it is too easy to neglect and take each other for granted. When we remember how we have begun and how much effort we used to put in to make each other feel special, hopefully it will motivate us to continue to show more appreciation, kindness and understanding towards our significant other.
2. It promotes "we-ness"
Looking back at how we have created fond memories together through various adventures and activities makes me feel so much closer to my husband. Since he is my best friend, my most wonderful memories always include him.
3. It glorifies the struggle that we have gone. In remembering, I also recall the challenges that my husband and I have overcome in order to be together. He met me before I was diagnosed with Moyamoya Disease and stood by me every step of the way. He certainly proved his love and commitment through his actions. This further cements my commitment to him and I firmly believe that we can surmount any life challenges together.
What can you do to enhance this process of reminiscing? Here are some suggestions:
Look at your wedding album and/or watch wedding DVD together. This is one sure way to bring back the fond memories. Also, take the time to have a nice long chat about your thoughts and feelings.
Recently, I changed the profile picture on the Facebook to one that was taken of us on our wedding day. Whenever I open the Facebook, the picture serves as an instant cue to be thankful for the gift of our marriage.
I also take the time to read the cards that my husband has gifted me over the years. He is not particularly expressive verbally so reading what he wrote touches me deeply. 
Writing is a great way to process your thoughts and feelings. It also helps you to remember and you can always go back and reread what you've written. Personally, I love rereading what I have written in the past.
What do you think of this bite-size tip? Do share your thoughts in the comment.
Please feel free to forward this post to someone whom you think would be interested. Like or share this post if you've enjoyed it. Thank you.
P.S. I am saddened by the news about the Boston Marathon explosions. Our thoughts and prayers are with you. Life is unpredictable. Cherish your loved ones always.