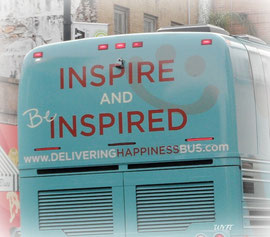 Today I woke up feeling a little blah. Nothing major has happened. Just not feeling very inspired and appreciative of 'the moment' as I hope to be. Ever feel the same way?
I found a quick remedy for it though.
Today's bite-size tip is to spend some time on Youtube. Super easy to implement. Be sure to set the timer too so that you don't end up whiling away the whole day. That's not going to make you feel good. Trust me.
This is what I watched that almost instantly turned my mood around.
Did it work for you too? I couldn't stop laughing and talking animals are just hilarious to me!
If this doesn't work for your humour, go ahead and find one that does.
I would also like to share another Youtube that impresses and inspires me deeply. It celebrates the beauty of human resilience and brings tremendous hope. You might even shed a tear or two.
What a hardy, resilient and courageous young man who took responsibility and risks in life in order to make a difference for himself. Very inspiring.
How did it make you feel? What are your thoughts?
Related Posts: