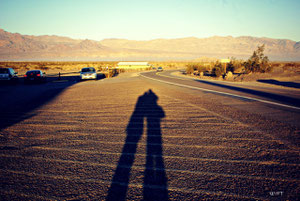 In several hours, we will be taking an epic adventure on our longest vacation ever. When we planned for this trip, we had no idea that we will be blessed with a baby. Thus, this is an accidental babymoon, which is a bonus. 
The fact that it falls within my second trimester, which is known to be the best time to travel, reveals God's divine provision. We are so thankful and will cherish and savour every moment of it. Many have advised us to enjoy this time, as it will not be the same traveling with baby in tow! Trust me, we will!
Transition into parenthood is understood to be a challenging period for couples. Studies have shown that relationship meltdowns happen in two-third of all couples when a baby arrives. Still, I see no reason to be pessimistic because we can focus on the one-third who are successful and learn from them.
From my own training as an educator for Bringing Baby Home program, I recognise the importance of preparing and equipping ourselves with knowledge and tools to ease this process. More importantly, we need to work to strengthen our friendship, increase intimacy and connection between us, share what it means for us to be parents and our dreams for our child.
I also know that I am not the only person who has been transformed by my pregnancy; my husband is too. Thus, I need to keep the communication line open and show interest and openness to how this has affected him. This will also be the perfect time to just focus on each other and cultivate generosity and kindness in the relationship. You can bet we'll be holding hands a lot, which incidentally is my surest source of joy.
We have always enjoyed traveling and in the past few years have been greatly blessed with numerous opportunities to do just that. This will definitely be a memorable one and I am bursting with excitement!
As such, there won't be update on this space for the duration that we are away. Thank you for your continual support and I hope to see you back here when we return in early December.
If you are new to Winifred and You, I like to extend my warmest welcome and thank you for visiting. Please feel free to poke around and you might be interested to check out the List and Archives or the Inspiration page.
To those celebrating Thanksgiving, Happy Thanksgiving in advance! Enjoy and cherish the time spent with your loved ones. Take care everyone!
Continue to flourish. God bless you.